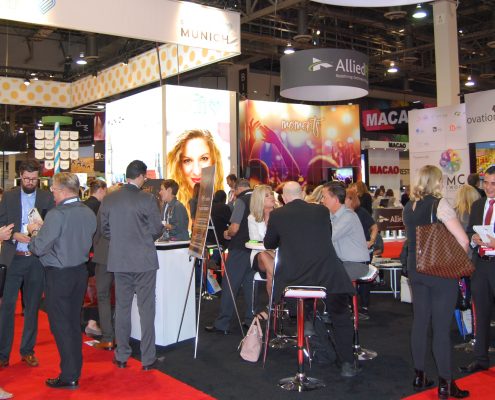 Event Planners
&

Organizers
Save time and money, optimize your marketing communications, and enhance participants overall experience with a custom branded next-gen Event App solution powered by ITM Mobile.
You will love the ease of launching and managing your custom branded app via our purpose-built MINT Manager platform. From here you can also communicate with a specific individual, target group or all participants via Email, Push Notification and In-App Messaging.
Some of the types of events that have already benefited from our Apps, include:
Awards Galas
Conferences
Expos
Festivals
Networking
Student & Career Fairs
Trade Shows
Member Organizations, Clubs
&

Corporations
Increase non-dues revenue, enhance community members experiences and boost retention rates.
It's all possible by integrating your existing software with our purpose-built Member Platform and leveraging the power of our Member Apps. Single-Sign-On and Automatic-Log-In are of course included to make it even more convenient for your Members to access the valuable content and information your organization put readily available at their finger-tips.
Our team have extensive experience integrating with 3rd Party Platforms such as:
Association Management Systems
CRM
Member Databases
Registration Software
Third Party Solutions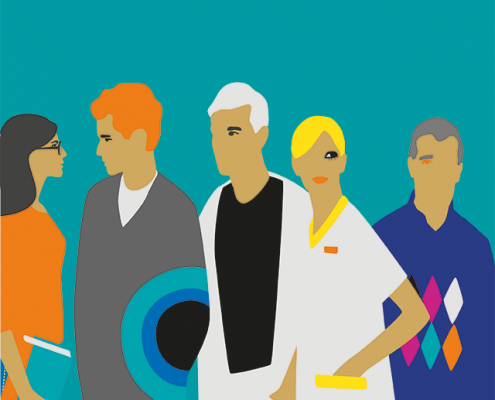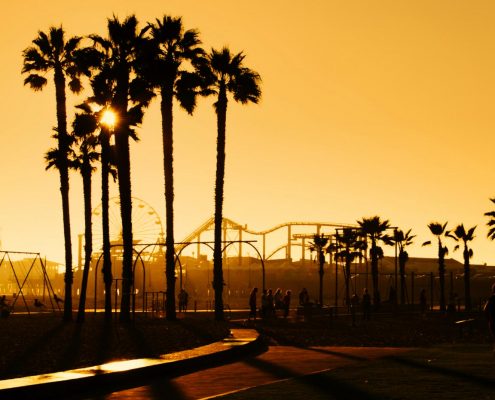 CVB, DMC
&

Community Leaders
Support local businesses, create better experiences for travelers and residents – whatever your objective – we've got the solution.
ITM Mobile collaborates with other leading international technology companies, building on each other's strength to create unrivaled mobile apps for communities, destinations and marketing organizations.
Whatever type of Application you need e.g. a Community-, Shop Local- or Tourism-App, etc., ITM Mobile will customize and deliver the solution that best meet those needs.
Feel free to connect with our CEO to discuss your needs.
Strengthen your brand with the help of ITM Mobile powered Apps, Beacons or Charging Station solution.
Apps
ITM Mobile have extensive experience in custom developing mobile applications, including examples such as:
The UNICEF Experience app – which provided the opportunity to purchase actual lifesaving items for children in one of over 150 countries where UNICEF serves.
Each product was explained in a YouTube clip, to ensure that donors were fully aware of why the product was needed. This mobile app was also a handy companion during a series of UNICEF Experience annual fundraising events that took place across the U.S.
The ALHI portfolio iPad app, which allows Meeting & Incentive professionals and business executives, to quickly access information about ALHI member hotels and resorts, without having to worry about a Wi-Fi connection, as the App also works off-line.
Beacons
ITM Mobile's Team also have unrivaled experience working with location based engagement technology.
After launching our first event specific indoor navigation solution at INTERNET DAYS 2011 in Stockholm, Sweden, we have integrated our platform with world leading product and services providers. This places ITM Mobile in a perfect position to provide unique, precise Indoor Navigation, Geo-Fenced and Location Based Engagement solutions.
Charging Stations
Dubbed as "The perfect digital amenity for events", our experiential charging stations offers unique possibilities for brand engagement and interaction.
Whether you decide to use it when exhibiting at trade shows, sponsoring an event, or to interact with visitors in other settings, our charging stations with custom branded screens, panels, and optional charging cards provide benefits in several ways. Click here for video and additional information.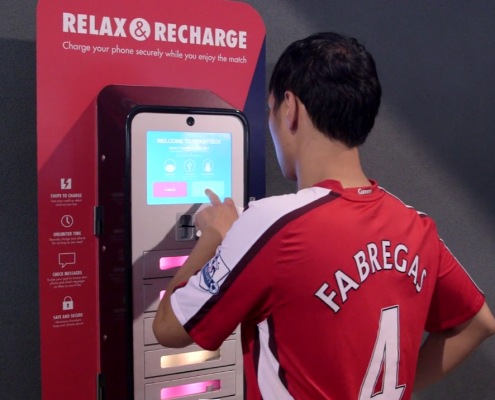 "In a room full of 500 technology CIO's and CTO's, to have many of them talk about how slick and well done their Event App was became a super encouragement."
"ITM Mobile has done a fantastic job with our Tradeshow App and we can't wait to release it to the public mid-March!"
"Even this Neanderthal find it easy to use this App."