The UNICEF Experience app
Want: Provide a better way to present profiles used to capture emotion of giving and the need for more.
Goal: Increase fundraising from donors purchasing actual lifesaving items for children in over 150 countries where UNICEF serves.
This mobile app also served as a handy companion during a series of Live UNICEF Experience fundraising events that took place across the U.S.
Special features included:
Video product descriptions (via YouTube clips)
Donation and onsite payment collection (via PayPal)
The Portfolio app – allowed meeting & incentive professionals, as well as hotel sales people and business executives, to quickly access information about Associated Luxury Hotels International member hotels and resorts.Special features included in the app:

Side-by-side comparison of selected properties.
Email – the ability to forward hotels under consideration to Decision Makers directly from the app.
Presentation Mode – allowing use of app without having to worry about a Wi-Fi connection, as it also works off-line.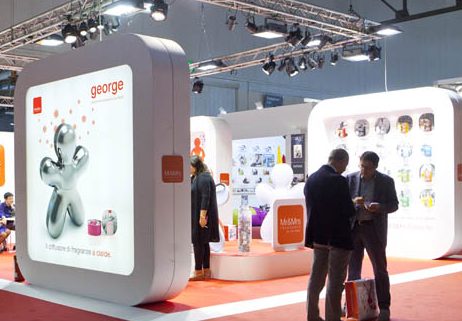 The ITM EXPO app – was introduced already in 2011, at INTERNET DAYS STOCKHOLM.
This app included indoor positioning technology that provided heatmaps, showing foot traffic movement patterns, and which zones of the EXPO were most visited.
ITM Mobile's Team have unrivaled experience working with location based engagement technology and have since then integrated our platform with world leading product and services providers. This places ITM Mobile in a perfect position to also provide unique, precise Indoor Navigation, Geo-Fenced and Location Based Engagement solutions.